SCSO: Man Suspected of Statutory Rape Caught in Woods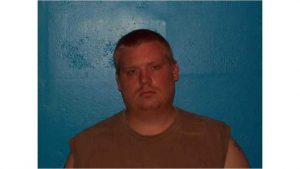 A man suspected of statutory rape has been captured by authorities.
According to Captain Andy Seabolt of the Sullivan County Sheriff's Office, 36-year-old Jessee Creater was located in the woods attempting to hide behind a home on Bristol Caverns Highway Sunday afternoon.
The Sheriff's Office received a 911 call around 5:30 A.M. Sunday morning of a sexual assault involving a juvenile victim, and investigations into the incident revealed a witness observed Creater engaging in sexual activity with the victim.
Creater was taken into custody and now faces an additional charge of possession of Schedule III narcotics. He was taken to the Sullivan County Sheriff's Office and has been booked.