Carter County Deputies Arrest Fugitives in Three County Chase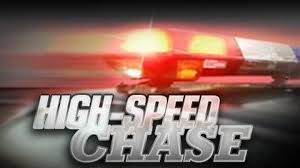 A multiple county chase across Northeast Tennessee results in the arrest of two fugitives.
According to Sheriff Dexter Lunceford of the Carter County Sheriff's Department, a police pursuit began in Washington County when a driver in a Dodge Grand Caravan refused to pull over and ran from a deputy for an incorrect license plate.
The pursuit continued along Interstate 26 all the way to the Sullivan County line, when Tennessee Highway Patrol deployed spike strips near exit 13, and the van came to a stop near exit 10 on Eastern Star Road.
55-year-old Charles Williams and 53-year-old Mark Briscoe were arrested. Williams was charged with Driving under the Influence, Aggravated Assault, Evading Arrest, and Simple Possession of a Schedule VI drug. Briscoe was charged with Schedule VI drug violations.
One Carter County cruiser was damaged as a result of a collision during the chase, no deputies were injured.