Governor Haslam Grants Clemency to 23 Tennesseans, 4 from the Tri-Cities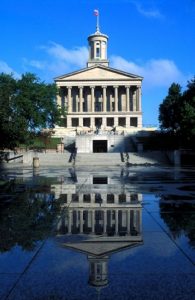 As current Tennessee Governor Bill Haslam prepares to leave office, one of his final acts grants pardons to 23 citizens of Tennessee, including four from the Tri-Cities.
Ben Frizell III was granted clemency for his 2003 conviction of maintaining a dwelling for the use of Controlled Substances in Sullivan County. Governor Haslam notes that Frizell has committed to helping others recover from substance abuse since his release from prison and is now an officer of a large multi-state company.
Kenny Lee Lambert was granted clemency for his 1983 attempt to commit burglary conviction in Sullivan County. The report says his citizenship rights were reinstated in 2011 and has received a positive, unanimous recommendation from the Tennessee Board of Parole.
Ryan Christopher Love was also granted clemency for convictions in 2010 for multiple charges including reckless aggravated assault by completing vocational training and receiving unanimous positive recommendations from the Board of Parole.
And finally, with the support of the community and his work to help people overcome substance abuse issues, Dennis Ervin Nunley has been granted clemency for his 1982 convictions for offering to pass a forged instrument and concealing stolen property in Sullivan County.