Johnson City Police Arrest Man Who Smashed Bus Station Window with Trash Can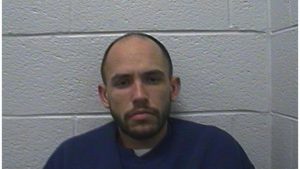 A Johnson City man is facing charges after he threw a trash can through a Bus Station window.
According to the Johnson City Police Department, officers were called to the Johnson City Transit Bus Station in reference to the incident. Employees told police that suspect, Steven Soucy, 30, became irate while inside, threw a trash can through a window, and left the scene through the broken window.
Authorities found Soucy in front of the Library shortly after and placed the man under arrest. He was charged with vandalism over $1,000. Soucy was transported to the Washington County Detention Center, where his bond is set at $10,000. He goes for arraignment Monday at 1:30 in Washington County General Sessions Court.