Charges Sent to Grand Jury for Two Men in Reedy Creek Homicide Case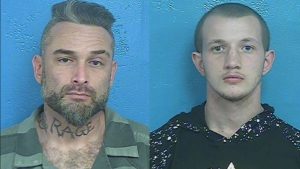 The wheels of justice are turning in a brutal murder case that occurred more than a year ago on Reedy Creek Road in Washington County, Virginia.
Timothy Carrick and Gary Murray have both had murder and conspiracy charges sent to a grand jury.
Investigators say they were involved in using a hammer to beat and kill Steven Hafen in his home on Reedy Creek Road in November 2017.
Their motive? Robbery.