Legislation in the Works to Increase Fee for Vehicle Safety Inspections in Virginia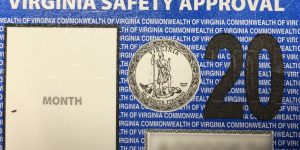 Virginia drivers will likely pay more for vehicle safety inspections in the future.
The General Assembly has given preliminary approval to legislation that would raise the annual price of a vehicle inspection from $16 to $20.
The House and Senated have also approved slightly different versions of the legislation with bipartisan support.
Those for the increase argue that the price hasn't increased in more than a decade and the addition $4 will help make sure mechanics are fairly compensated.
Opponents argue that the current fee is fair and the 25% increase is too much.