Bristol, TN Police Looking for Missing Autistic Man Last Seen Tuesday Afternoon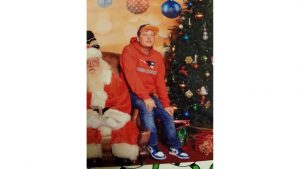 Bristol, Tennessee Police are searching for a missing man.
The family of 25-year old Mickey Alexander Shurette reported him missing to authorities just before 2:00 A.M Wednesday. The family says they last saw him around 3:00 P.M Tuesday near the Lark Street area in Bristol.
Shurette is reported to be autistic and answers to Alex. He is described as a white male, approximately 5'4 weighing 164 pounds, and has brown hair and blue eyes.
He was last seen wearing a green John Battle Band sweatshirt, blue jeans, a purple and yellow baseball cap, and white Nike tennis shoes.
Anyone with information on the whereabouts of Shurette should contact the Bristol Tennessee Police Department.