TDOT Partnering with Grocery Stores and Cleanup Partners to Promote "Nobody Trashes Tennessee" Campaign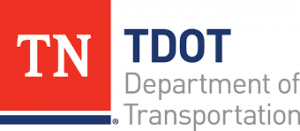 The Tennessee Department of Transportation, local grocery stores, and cleanup partners are teaming up to promote Nobody Trashes Tennessee litter prevention campaign by offering shoppers resuseable grocery bags.
TDOT is distributing free bags to nearly 500 Tennessee grocery stores on Friday, and will have booths promoting litter cleanup events scheduled for the spring.
Research conducted shows there is estimated to be 100 million pieces of trash on Tennessee roadways and 30 percent of the litter is deliberate.
TDOT encourages the public to stop by the booths to learn more and volunteer for an upcoming cleanup event.