HCSO Arrest Rogersville Man Accused of Dragging Woman with Car and Violently Beating Her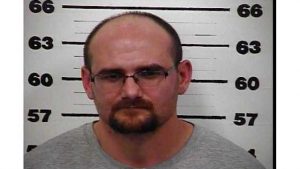 A Rogersville man in is jail accused of dragging his girlfriend with a vehicle and violently beating her before being stopped by a good Samaritan. The Hawkins County Sheriff's Office reports that a deputy responded to an incident on Stanley Valley Road Sunday, and found a woman bleeding from her nose, mouth, and arms as well as finding her face swollen.
The woman told police suspect, Daniel Steven Hughes, 32, was responsible for her injuries. A witness called 911 after seeing the woman yelling for help and confronted Hughes, stopping him from doing more harm. The suspect left the scene but was located by deputies a short time later in his same car and subsequently arrested. Hughes is charged with aggravated domestic assault and is currently in the Hawkins County Jail.