Kingsport Man Arrested for Alleged Kidnap and Assault of Woman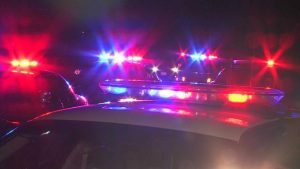 A man in Kingsport is behind bars after police say he allegedly kidnapped and assaulted a woman.
Deshawn Bellamy, 31, is facing charges of especially aggravated kidnapping and aggravated assault after an investigation determined he held a victim against her will at a Super 8 Motel on Lynn Garden Drive for two days. A police report says the victim told officers she was held at gunpoint when she tried to leave, and Bellamy dragged her into a car before she escaped through a window. The victim was taken to the Holston Valley Medical Center for treatment.
Police later found that the victim gave them the wrong name, and has now been identified as Cierra Long. Long is facing charges of criminal impersonation and false reporting as well as a violation of probation.