Suspect captured in connection to robbery at Morristown Papa John's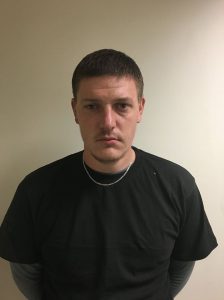 A Jefferson City man has been arrested in connection to a robbery of a Morristown Papa John's on Sunday.
The Morristown Police Department says Paul Luther Ruth, 26, is facing charges of aggravated robbery. Investigators say Luther demanded money from the cashier with a note while hiding one hand in his pocket to make it look as if he had a weapon. Officers say Ruth then changed clothes at McDonalds before fleeing.
The man is currently being held on a $50,000 bond in the Hamblen County Jail.
Courtesy of Image: Morristown Police Department