UPDATE: Pinnacle casino project backers favor a competitive bid process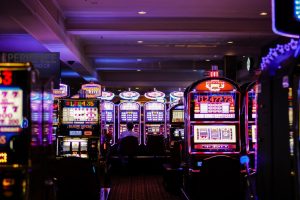 "The General Assembly needs to not be talking about particular projects. They need to be talking about the right process."
Attorney Greg Habeeb representing the Eastern Band of Cherokee Indians for a casino hotel and concert venue project in the Pinnacle in Washington County. He says it's nearly impossible to predict what path lawmakers will take to determine casino projects in Virginia, but he anticipates a move to a competitive bidding process recommended by a study into gambling in the Commonwealth.
Habeeb says his firm plans to lobby in Richmond on behalf of the proposal that he says benefits Bristol and all of Southwest Virginia.
"This project with these players especially with the Eastern Band of the Cherokee with their experience of running a major casino of this size and location along with the rest of the development, with the interstate access, and with the scope of this project, I think is going to make it incredibly competitive," Habeeb said.
A casino development is also being proposed just miles down the road from the Pinnacle at the former Bristol Mall location by two developers that have the backing of Hard Rock International.