Lee County man sentenced to 10 years for sexually assaulting 16 year old girl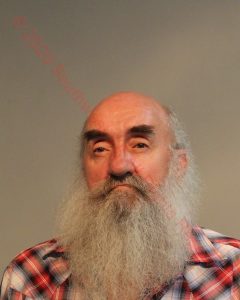 A Pennington Gap man is set to serve 10 years in prison after pleading guilty to sexually assaulting a 16-year old girl.
According to Lee County Commonwealth's Attorney H. Fuller Cridlin, Robert Freeman pled guilty back in October in the case, and trial evidence found Freeman fondled the 16 year old while she was asleep at his home. Freeman admitted to drinking moonshine and climbing in bed with the girl to commit the act. He was also supervising the victim, who was his next door neighbor.
Virginia State Police, the Department of Social Services, and the Lee County Sheriff's Office additionally helped investigate the case.
Courtesy of Image: Southwest Virginia Regional Jail