Officials: Fire destroys home in Carter County on Thursday morning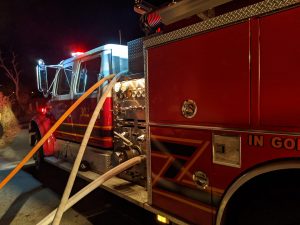 A home in Carter County is considered a total loss following an early morning fire.
According to a social media post from the Hampton Valley Forge Volunteer Fire Department, they were called to a home on Hamilton Road in the Siam community just after 4 a.m, where officials found the house fully engulfed with only exterior walls standing. They say the residence looked to have been going through renovations.
No one was home at the time and no injuries were reported according to officials.
Courtesy of Image: Hampton Valley Forge Volunteer Fire Department