THP: Woman charged with DUI, other charges in Wednesday Greene County bus crash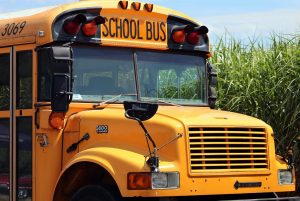 A Bulls Gap woman is facing DUI charges following a school bus crash Wednesday in Greene County.
According to a Tennessee Highway Patrol crash report, bus driver Sandra Lamons, 55, was traveling along Mount Carmel Road went the bus went around a curve, ran off the right side of the road, struck an embankment, and rolled on its side. Lamons and five children were on the bus at the time, but no injuries were reported in the crash.
Lamons is charged with driving under the influence, simple possession, and due care.
Courtesy of Image: Pixabay