Johnson City gas station hostage suspect indicted by federal grand jury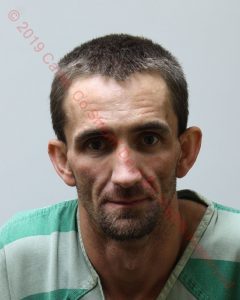 A federal grand jury has indicted a man on charges relating to a July standoff at a Marathon gas station in Johnson City.
Court documents filed in US District Court in Greeneville says Marc Kristopher Skeen was indicted Tuesday on three charges including Hobbs Act Robbery, discharging a firearm during a crime of violence, and being a convicted felon in possession of a firearm. Documents say during the incident, Skeen reportedly pointed a gun at a responding officer and threatened to kill the store clerk if the officer did not leave the store. Skeen then allegedly held a gun to the store clerk's head while the victim laid on top of him, causing several hours of negotiations before Skeen finally surrendered.
Skeen was granted a psychiatric exam by a judge in December.