FBI: Three armed white supremacists who planned to attend Richmond gun rally arrested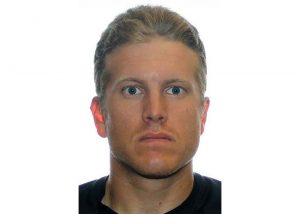 Three reported members of a violent white supremacist group called The Base are in federal custody after the FBI said they were planning to attend Monday's gun rally in Richmond.
A report from the US Department of Justice says Canadian nationalist Patrik Jordan Matthews, a former Canadian Armed Forces reserve member and two Maryland men had already constructed an assault rifle and had purchased hundreds of rounds of ammunition last month.
Governor Ralph Northam declared a state of emergency in advance of the rally in Capitol Square due to credible threats about the event from militia groups and neo-Nazi fanatics.
(PHOTO: This undated photo provided by the Royal Canadian Mounted Police shows Patrik Mathews. FBI agents on Thursday, Jan. 16, 2020, arrested the former Canadian Armed Forces reservist and two other men who are linked to a violent white supremacist group and were believed to be heading to a pro-gun rally next week in Virginia's capital. The three men are members of The Base and were arrested on federal charges in a criminal complaint unsealed in Maryland, according to a Justice Department news release. (Royal Canadian Mounted Police via AP)