Dept of Revenue: Sullivan County man indicted on theft, tax evasion and forgery charges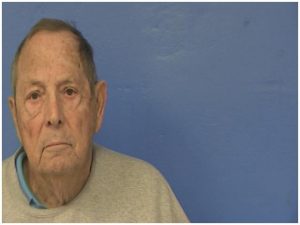 A Sullivan County man has been arrested on theft, tax evasion, and forgery charges.
According to the Tennessee Department of Revenue, Edwin Gerald Kilgore was taken into custody Wednesday following an investigation and indictment by a Sullivan County grand jury into alleged falsifying of information on forms for titling his motor home and failure to pay sales tax on the registration to the state.
The department of revenue is working alongside the Office of District Attorney Barry Staubus in the case. Kilgore's bond was set at $5,000.
"The Department of Revenue promotes voluntary taxpayer compliance by educating taxpayers, aggressively pursuing criminal sanctions and demanding accountability when taxpayers engage in fraudulent activity," Revenue Commissioner David Gerregano said. "This indictment underscores the Department's ongoing efforts to enforce Tennessee's tax laws."
Citizens who suspect violations of Tennessee's revenue laws should call the toll-free tax fraud hot line at (800) FRAUDTX (372-8389).
Courtesy of Image: Sullivan County Jail