Wise County Sheriff's Office asking for public's help in theft investigation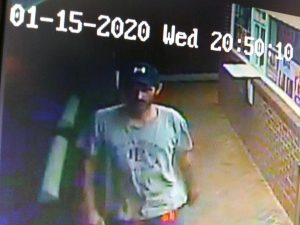 The Wise County Sheriff's Office is seeking your help in finding the person responsible for an alleged theft at a store in Pound, Virginia.
A social media post from the agency says they have identified a male subject via surveillance footage after a reported theft occurred at Robo's on January 14th. If you have information on this case, please contact Deputy Travis Powell at 276-328-3756.
Pictures of the person of interest are posted below.
Courtesy of Images: Wise County Sheriff's Office