UPDATE: Bristol, Tennessee man dies from injuries sustained in Bristol, Virginia police pursuit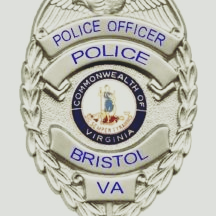 A man seriously hurt while being pursued on foot by a Bristol Virginia police officer last month has died from his injuries.
The Virginia State Police confirmed the death of Frederick M. Sullins, 40, of Bristol, Tennessee, in a statement that also signaled the end of an investigation into the incident. Preliminary information said the officer tackled Sullins after he threw an item off of a bridge near West State Street.
He was hospitalized with a severe head injury and died the next day, according to State Police. The VSP report has been presented to the city's Commonwealth's Attorney's office for final disposition. The officer remains on suspension.