Fan-friendly seating improvements to be featured at Bristol Motor Speedway in 2020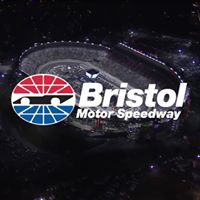 Expanded seating options have been announced for race fans at Bristol Motor Speedway.
Track officials said changes are currently underway to give visitors more legroom and drink rails in the Kulwicki, Waltrip, Pearson and Gordon grandstands and terrace areas. Some of those changes will be available at the Food City 500 in April while others will make their debuts at America's Night Race in September which is now part of the NASCAR Cup Series playoffs.
The track is also adding an open-air bar in the Gordon Terrace area which will give race fans 360-degree views of the track while having a beverage. That addition will also be a new part of the race campus in September.
(PHOTO: Bristol Motor Speedway / Speedway Motorsports)