"Red Flag Law" approved in Virginia Senate, bill advancing to the House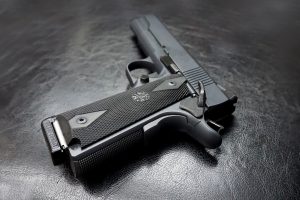 The Virginia State senate has approved a bill allowing law enforcement the authority to remove guns from people deemed a danger to themselves or others.
SB240, or referred to as the red flag law, was narrowly passed Wednesday by 21-19 vote, advancing the bill to the House. Proponents of the bill working to see this legislation pass, hope this is one of several components to prevent things like mass shootings, while opponents of the bill have cited deficiencies with the proposed law, alleging it violates several amendments to the constitution.
The Democratic controlled state government is seeking to pass several other gun reform measures also up for vote.
Courtesy of Image: Pixabay