NEW: ETSU's Noland, former House Speaker Harwell appointed to TVA board by President Trump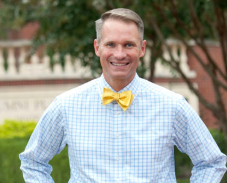 A statement issued by President Donald Trump says he has selected East Tennessee State University President Brian Noland and former Tennessee House Speaker Beth Harwell to serve on the Tennessee Valley Authority Board of Directors.
Noland has been at the helm of ETSU since 2012 and was interviewed for the chancellor position at the University of Tennessee last year. Harwell is nearly two years removed from an unsuccessful bid for governor and was the first female to lead the state House.
(PHOTO: ETSU)