Former First Bank & Trust VP pleads guilty to embezzlment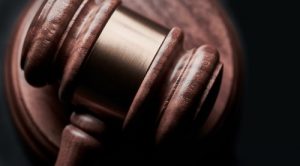 A former Vice President for electronic banking at First Bank & Trust has pleaded guilty to embezzlement charges in federal court in Abingdon.
Lisa Tiller, 39, of Lebanon pled guilty to one count of embezzlement by a bank employee. Court documents say on or around August 5th of last year, Tiller added the Russell County Health Coalition account to her banking profile after contacting an e-commerce representative. She then made six fund transfers later that month, totaling close to $5,000 from the Coalition account to her account.
When the bank began an audit into the transfers, she had those funds transferred back to the health coalition's account, had her husband deposit funds into her personal account to cover the loss, and admitted to the bank to making wrong transfers.
Earlier this month, she admitted to federal investigators to embezzling from the Russell County Health Coalition account. Sentencing has not yet been scheduled in the case.