Earth Fare closing all locations, liquidation sales of inventory to begin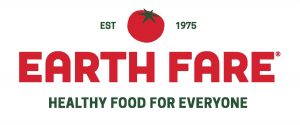 An Asheville, North Carolina based grocery store chain with a location in Johnson City has announced it is set to close all stores and hold liquidation sales of its inventory.
Earth Fare officials stated Monday morning that they have informed all employees of the impending closure of its 50 locations. In a news release, the company said it had implemented several strategic initiatives to try expanding and enhancing the customer experience, stating it helped the business, but challenges in the retail industry impeded the company's progress and its ability to refinance its debt.
The chain focused on providing natural and organic supplies to its customers, and also had locations in Knoxville and Roanoke.
Courtesy of Image: Earth Fare