Lebanon optometrist sentenced to 5 years for aggravated sexual battery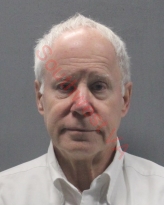 A Russell County, Virginia optometrist who had a practice based in Lebanon for decades has pleaded guilty to sex crimes.
According to information found in Washington County, Virginia Circuit Court, Charles Tyhurst, 73, will serve five years in prison on one count of aggravated sexual battery after a judge suspended 15 of the recommended 20-year sentence. A second count of the same charge was dropped during the proceedings.
The report said that the incident took place in the early 1990s and involved a child under the age of 13. Information from the Virginia Board of Optometry says Tyhurst's license expired in 2018.
(PHOTO: Southwest Virginia Regional Jail)