Governor Bill Lee delivering "State of the State" address tonight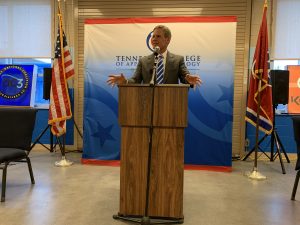 Governor Bill Lee is addressing Tennessee residents from Nashville this evening for the annual State of the State address.
Lee will begin delivering his remarks at 7:00 p.m tonight, and has hinted to touching on topics like school literacy, criminal justice reform, the economy, and abortion, to which he seeks to introduce some of the strictest abortion laws in the country.
A live-stream of that address will be available on the Tennessee General Assembly website.
On Thursday, Governor Lee will stop in Johnson City to deliver the State of East Tennessee address, which is scheduled to start 6 p.m at the Millennium Center.
Courtesy of Image: Supertalk File