Two hospitalized in Sunday morning motorcycle crash in Greeneville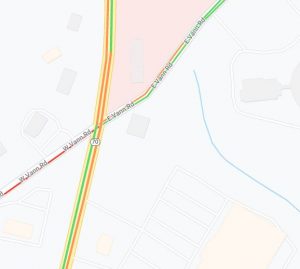 Two people were taken to the hospital following a motorcycle crash in Greeneville on Sunday morning.
A police report from the Greeneville Police Department says the crash happened just before 10 a.m on Asheville Highway, and an eyewitness told officers the motorcycle, operated by Randy Warnke, was attempting to turn right onto East Vann Road, when he lost control and hit a curb. The motorcycle came to rest in a grassy area close to the Greeneville Fire Department. Passenger Maria Warnke sustained a possible major injury, while Randy Warnke sustained non-incapacitating injuries.
Both were wearing their helmets, the report said.
Courtesy of Image: TDOT