Honoring the fallen: Feburary 4 marks somber anniversary of Southwest Virginia state trooper's death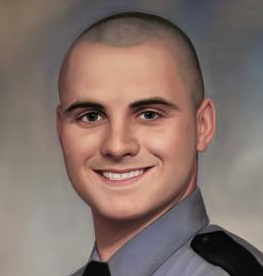 Tuesday marks the one-year anniversary of the death of a Southwest Virginia native killed in the line of duty while working as an agent for the Virginia State Police.
Trooper Lucas Dowell was shot and killed while officers served a warrant at a home in Farmville, cutting his four-year career tragically short. Fellow officers from across the nation attended the 28-year-old's memorial and burial in his hometown of Chilhowie. His portrait now hangs at the State Police Academy while a bridge near Interstate 81 bears his name in tribute.
(PHOTO: VSP)