Governor: More than 500 Richlands residents forced out of homes by floodwaters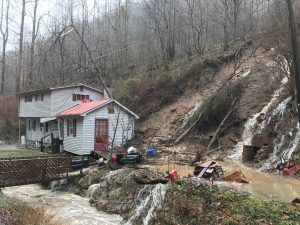 Anticipating further damage from raging floodwaters, Governor Ralph Northam declared a state of emergency to help assist hard-hit regions of Southwest Virginia.
Several localities are bearing down for cresting waters as rains deposited into the Clinch, Powell and Russell Fork rivers cause impassable roads and stranding homeowners. Northam reported that more than 500 residents in the town of Richlands in Tazewell County have been forced from their property while the Department of Transportation continues to repair or close washed out roadways.