Man sentenced to nine years for April 2019 robbery of Valero in Marion, VA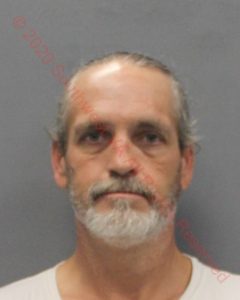 A Newport, Tennessee man has been sentenced to nine years in federal prison for robbing a gas station last April in Marion, Virginia.
Travis Wayne Day previously pled guilty to robbery and possession of a firearm in furtherance of a crime of violence in September, and was handed down punishment Thursday afternoon in District Court in Abingdon.
Court documents say Day robbed the Valero Fast Mart and investigators were able to identify him as the suspect by matching tattoos and a t-shirt featured on his Facebook page with surveillance footage captured during the robbery.
Courtesy of Image: Southwest Virginia Regional Jail Authority