UPDATE: Woman dies after being removed from submerged car in Bluff City creek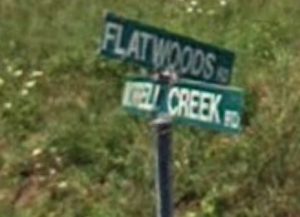 A woman found in a submerged vehicle overturned in a Bluff City creek on Thursday has died.
A report from the Sullivan County Sheriff's Office says Anita Blass, 75, was driving on Flatwoods Road just before 9 am when a fallen tree blocked her path. In an attempt to turn around, investigators said Blass misjudged when backing up her car, causing it to go off the bridge, into the water, and overturn. EMS workers removed Blass from the vehicle and transported her to a local hospital where she was pronounced dead.