Jonesborough BMA approves resolution for loan for new K-8 school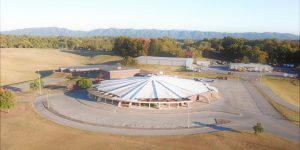 Leaders in Jonesborough are moving forward by authorizing a loan for the new K-8 school recently approved by the Washington County Commission.
The Jonesborough Board of Mayor and Alderman approved the resolution Monday night and has settled on an interest rate of 2.75% for USDA financing for the approximate cost of $32,750,000 for the new school.
Mayor Chuck Vest tells Supertalk they will continue to work to get under that number and anticipates the first meeting of the design committee to happen near the end of February or first of March once contracts are finalized with the architects. The project could see a completion in 2021, but could run into 2022, according to Vest.
Vest also says design committee member and Town Administrator Bob Browning will transition to working on helping finish the school project and the Jackson Theatre project after the budget year ends in June as he closes in on retiring.