Dog discovers abandoned bear cub in Washington County, Virginia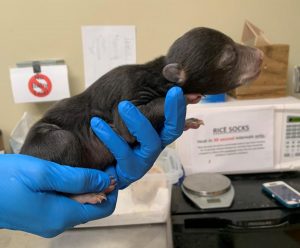 An instinctive dog is being partially credited with saving the life on an abandoned bear cub found in Washington County, Virginia.
A report from the Wildlife Center of Virginia said the animal was an estimated two to three weeks old when the canine brought the cub out of the woods in its mouth and to its owner. The male bear was then taken to the Center's headquarters in Waynesboro for treatment. It will eventually be placed with a foster mama bear.
(PHOTO: WCV)