One killed, four injured in Sunday morning crash in Roan Mountain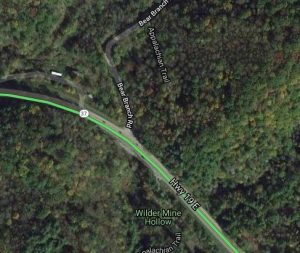 One person has died and four people, including three juveniles were injured in a Sunday morning accident in Roan Mountain, TN.
According to a preliminary report from the Tennessee Highway Patrol, a 2002 Ford F250 was traveling north along Highway 19E near Bear Branch Road shortly before 5:00 a.m, when it went off the right side of the road, struck a rock embankment, and continued off the roadway, before overturning.
Passenger Fernando Ambrocio was ejected from the truck and killed, while driver Maria De La Luz Rosas Enriquez and three others, including a six, nine, and thirteen-year old were among the injured. THP says charges are pending in the crash.
Courtesy of Image: TDOT