BAE: Boiler transport expected to impact Monday morning commute in Kingsport and Mount Carmel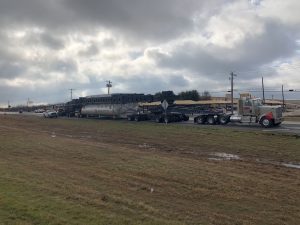 Traffic delays and temporary road closures are likely next Monday morning in Kingsport and Mount Carmel due to transportation and delivery of a large industrial boiler to the Holston Army Ammunition Plant.
That's according to BAE Systems who says the delivery could impact the morning commute, specifically eastbound on Highway 11W. BAE also recommends commuters use alternate routes during the delivery. Three other deliveries of large boilers are also scheduled to take place for March 9th, March 23rd and April 6th, and BAE will update if those dates are to change.
The boilers are set to replace the existing coal-fired power supply for a new gas-fired steam facility.
Courtesy of Image: BAE