UPDATE: AMBER Alert issued for Sullivan County's Evelyn Boswell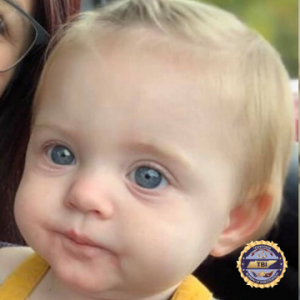 The Tennessee Bureau of Investigation issued an AMBER Alert Wednesday evening for a Sullivan County toddler reported missing earlier by county law enforcement.
Evelyn Mae Boswell, a 15-month-old, was last seen December 26, the TBI said. She is 2 feet, weighs 28 pounds, has blonde hair and blue eyes, and was last seen wearing a pink tracksuit, pink hair bow, and pink shoes.
She was just entered as a missing child on Tuesday, the agency noted.
Previous reports made by other media sources said Evelyn's mother and father, Maggie Boswell and Ethan Perry, have been involved with authorities in the search. Perry is currently stationed in Louisiana as part of his military obligations, the reports said.
Here is information you need if you see or know where Evelyn is:
*TBI — 1-800-TBI-FIND
*National Center for Missing and Exploited Children — 1-800-843-5678
*Sullivan County Sheriff's Office — (423) 279-7330, Detective Tracy Haraz