Psych evaluation ordered for man accused of kidnapping 5-year old Unicoi child last May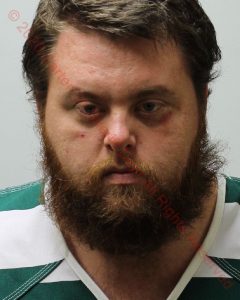 An Erwin man accused of kidnapping a 5-year old Unicoi County child last May has been ordered to undergo a psychological evaluation.
A federal judge in Greeneville granted the motion Wednesday, as Justin Claude Richardson is charged with kidnapping for sexual gratification and two counts relating to child pornography. Police say he pulled the 5-year-old victim out of her front yard and into his van, later dropping her off near her home. Richardson was later arrested and picked out of a lineup by the victim.
He has pleaded not guilty to all charges.
Photo Courtesy: Carter County Jail