UPDATE: Bristol Tennessee Board of Education to hold special-called meeting to discuss director's contract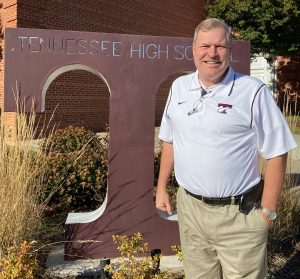 The Bristol Tennessee Board of Education will have a special-called meeting next week to discuss the contract of the current Director of Schools Tom Sisk, according to a notice issued on Thursday.
A question into the legitimacy of the director's doctorate had been raised by Sullivan County Commissioner Mark Hutton. Following extensive discussion during a regular session on Monday, the board agreed to launch an official investigation into the degree that Sisk said he obtained from an online degree program from a university that is based in Pakistan that specializes in the study of coins.
Sisk addressed Monday's packed meeting and told parents, teachers and board members that he was not trying to purposely mislead anyone and hoped he would be judged on his leadership abilities. He was hired as director in September following the departure of Dr. Gary Lilly who took a similar position in Collierville, Tennessee.
Prior to his tenure in Bristol, Sisk was superintendent of Limestone County Schools in Alabama.
The agenda for Tuesday's special session also includes an item to appoint an interim director of schools if necessary.
(PHOTO: BTPS)