UPDATE: Indicted sex offender from Southwest Virginia captured in Volusia County, Florida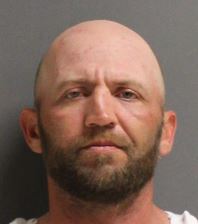 A Richlands, Virginia man indicted in 2018 on serious sex crime charges has been captured in Volusia County, Florida.
Joshua Keen, 37, escaped from a regional jail corrections officer at a Tazewell County hospital in March, according to police information. Volusia County records show Keen was booked into jail in Port Orange for loitering and resisting arrest.
Keen was indicted by a grand jury in 2018 on nine felonies including indecent liberties with a child, aggravated sexual battery, and, forcible sodomy, according to court records.
(PHOTO: Volusia County, Florida Corrections)