Federal prosecutors said East Tennessee ginseng dealer skirted state laws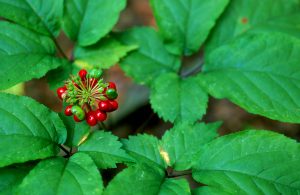 An East Tennessee man has pleaded guilty for violating state regulations in the ginseng industry.
Michael Keith Turner, the owner of a ginseng business in Cocke County, was indicted in October for creating false records to conceal illegal purchases of the plant prior to the harvest season in 2015.
Prosecutors said ginseng can be sold on the foreign market at prices that exceed $600 per pound.
Turner will pay restitution and complete 100 hours of community service as part of a plea agreement. His sentencing is scheduled for June 11 in US District Court in Greeneville.
(PHOTO: US Fish and Wildlife Service)