Liquor sales by the drink referendum heading to ballot in November for Sullivan County voters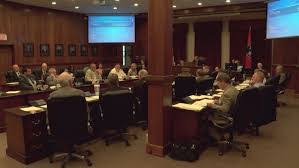 Sullivan County voters will have a decision to make come November whether to legalize the sell of liquor by the drink within county areas.
A spokesperson from the mayor's office says Sullivan County Commissioners approved Thursday night for a referendum to be added to the ballot for the upcoming election on the matter. The resolution, primarily sponsored by commissioner Herschel Glover, makes the case for legalizing liquor sales by the drink by stating revenue sales could be a catalyst for new business opportunities and hopes to strip away the disadvantages certain businesses face that are currently not permitted to sale liquor by the drink.
The resolution required a super majority vote in order to be added to November's ballot.