From Marion to moon math: "Hidden Figures" inspiration Katherine Johnson dead at 101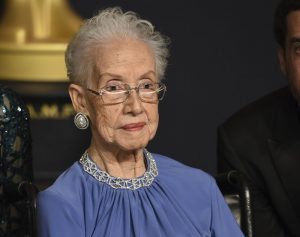 Katherine Johnson, a mathematician at NASA whose computations helped in landing Apollo 11 on the moon, has died.
Johnson's role in one of the space agency's biggest achievements was highlighted on the big screen in the 2016 feature film "Hidden Figures."
Johnson has a connection to Southwest Virginia. Part of her professional resume includes a stint as a math teacher at Carnegie High School in Marion in Smyth County in 1938. Katherine Johnson was 101.
(PHOTO: Associated Press)