JCPD: Man allegedly cut girlfriend with knife, pinned her against floor with her neck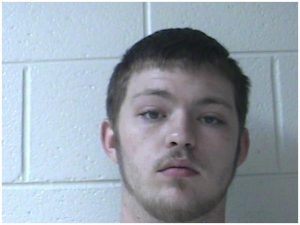 A Johnson City man is charged after police say he cut his girlfriend with a knife and pinned her to the floor with her neck.
Police were called 115 Blackmore Circle Saturday morning and located Justin Crain, 19, and a female victim inside an apartment. An investigation by officers found that Crain allegedly caused a physical altercation involving a knife which produced a small cut to the victim's hand and was also accused of pinning the victim to the floor by her neck trying to suffocate her.
Crain is being held on a $5,000 bond and was scheduled to appear in court in Jonesborough on Monday.
Photo Courtesy: Washington County, TN Detention Center