UPDATE: Coeburn man to serve 3 years in prison for abusing family member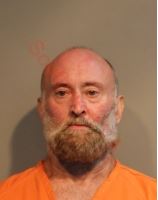 A Wise County, Virginia man indicted in November on an abuse charge has pleaded guilty in Circuit Court.
Records show Danny Ray Kiser, 54, of Coeburn, will spend more than 3 years in prison based on evidence found during an investigation in July that found one of Kiser's family members living in horrid conditions. The judge suspended 7 years of the 10-year sentence Kiser received.
Kiser was charged with abuse of an incapacitated adult with injury and was scheduled to go on trial next month.