NEW: Tennessee joins multi-state lawsuit against e-cig company Juul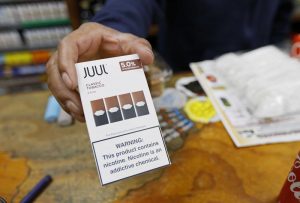 Tennessee is one of 39 states joining a lawsuit to question the marketing practices of electronic cigarette manufacturer Juul.
A report from Attorney General Herb Slatery says the suit will examine if Juul targeted teenagers and it claims on nicotine content, among other allegations. Slatery noted that current statistics from the state Department of Health shows teen smoking is trending downward while vaping in that demographic has gone up to 11 percent.
The national average for teen vaping stands at 20 percent.
(PHOTO: Associated Press)