Court Clerk: Bond for William McCloud set at $10,000, arrested last week in NC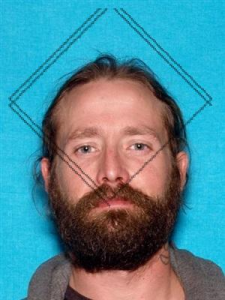 The boyfriend of the grandmother of missing Evelyn Boswell has been arraigned in court.
According to the court clerk in Bristol, TN, William McCloud had his bond set by a judge at $10,000 on the condition he wear an ankle monitor. His next court date is set for March 4th at 9:00 a.m. McCloud along with Angela Boswell are both charged with theft of property over $2,500.
An affidavit states Melissa Wood reported a 2007 BMW stolen last week and both Boswell and McCloud were arrested after being located in the vehicle in Wilkes County, NC. The car and duo were apart of a BOLO issued by the TBI as they hoped to find information on the whereabouts of 15-month old Evelyn Boswell, last seen in December. Both Angela, William McCloud, and Evelyn's mother Megan are all being held in jail in Sullivan County.
If you have any information on Evelyn's location, please call 1-800-TBI-FIND.
Photo Courtesy: Sullivan County Jail