Tennessee and Virginia choose former VP Joe Biden for Democratic candidate during Super Tuesday primary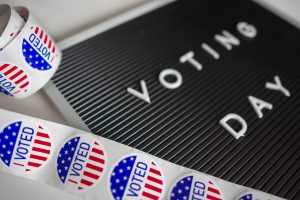 With Super Tuesday in the books, the state of Virginia has chosen Democratic Presidential candidate Joe Biden during yesterday's presidential primary voting.
Statewide, Biden took 53% of the vote, with over 700,000 total votes, Bernie Sanders trailed largely behind in second with 23% of the vote, while Elizabeth Warren topped Michael Bloomberg with 10% of the vote compared to Bloomberg's 9%. Locally, all Southwest Virginia counties voted to nominate Biden to be the Democratic front-runner ahead of November's election.
On the other side of the state line, Tennessee has unofficially chosen Joe Biden as its Democratic nominee.
As of this morning, 98% of precincts reporting shows Biden earned over 41% of the vote, with Bernie Sanders trailing behind with 24% of the vote, and Bloomberg finishing third with a little over 15% of the vote. Statewide, President Donald Trump easily won the Republican primary, earning 96% of the vote.
Locally, Unicoi and Washington County voted Bernie Sanders for the Democratic nominee, while the rest of the counties on the Tennessee side of the region voted for Joe Biden.
Photo Courtesy: Pexels