Big Stone Gap man sentenced to 8 years in jail for stabbing woman in Feb. of 2018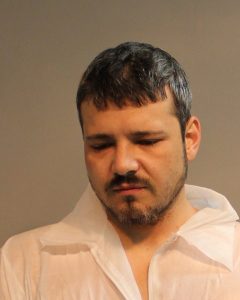 A Big Stone Gap, VA man has been sentenced to eight years behind bars for stabbing his girlfriend several times in February of 2018.
Wise County Commonwealth's Attorney Chuck Slemp says Conan Blankenship, 38, was found guilty of aggravated malicious wounding and stabbing in the commission of a felony during a court appearance Monday. He was originally sentenced to 25 years in prison, but had 17 years of that sentence suspended. He also will be on probation for 10 years following his release.
Investigators say on February 2nd, 2018, a female victim was asleep when she was beaten and stabbed several times by Blankenship. The victim, Blankenship's girlfriend, was able to escape the home and call for help. Officers arrested Blankenship a short time later near the apartment complex where the two lived.
Commonwealth's Attorney Chuck Slemp said, "I pray that the lengthy prison sentence imposed will send a clear message that violent crime will not be tolerated in Wise County. We are thankful for the swift response, thorough investigation, and excellent work of the Big Stone Police Department and for the hard work of Senior Assistant Commonwealth's Attorney Dan Fast in bringing this case to a successful conclusion."
He is currently being held in the Southwest Virginia Regional Jail in Duffield.
Photo Courtesy: SWVARJ