Megan Boswell's bond increased from $25,000 to $150,000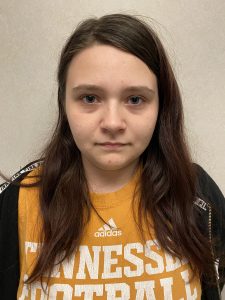 A Sullivan County judge has raised the bond of the mother of Evelyn Boswell.
Megan Boswell appeared in court in Blountville Monday morning facing a charge of false reports. She was originally being held on a $25,000 bond, but that has now been raised to $150,000. District Attorney Barry Staubus tells Supertalk her case will be sent to a grand jury before her arraignment in Criminal Court on May 8th. Investigators believe they located Evelyn Boswell during a search of a residence off Muddy Creek Road last Friday night.
An autospy is being performed for positive identification. Evelyn had been missing since early December and was the subject of an AMBER alert issued by the TBI last month.